21 August 2015 | Ghosts in the news, Haunted
They are trying to make contact…. radio, TV, mobile phones, cars – you name it! The dead won't be quiet and they use technology to make their presence felt.
Ghosts in the machines – the new true paranormal stories book from G. Michael Vasey….
Includes –
Your Dead Relative Calling?
Voice communication with the spirit world
Ghosts on the radio
Ghosts on TV
Ghosts in other machines
Excerpt
"Where are you?"
"In a place between Heaven and Earth," said the voice and then there was a click as the line disconnected.
Available for pre-order and out on 31st August, 2015.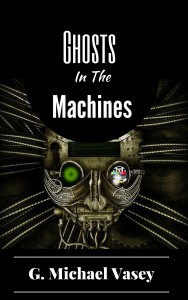 © 2023, G. Michael Vasey & My Haunted Life Too.com (Unless indicated otherwise by author's own copyright above). All rights reserved.