31 August 2015 | August 2015
When I was 12 weeks pregnant, I began to bleed and the pregnancy ended. I was devastated..
Years later, I got pregnant again. I was about 5 months pregnant when my Husband and I started hearing running sounds upstairs from my bedroom to the landing and down the stairs. We could also hear the handrail move as it was directly next to the living room where we were sat. There was never anything there when we got up and looked. This went on for a while and then baby things that I had bought went missing – toys etc.
Then one day my neighbor came over to me as I got out of my car and asked who was in the house as there were apparently children laughing and running up and down the stairs she said. This had gone on for some time she also told me. I explained that no one was home as I had just finished work. I went inside and all was quiet.  I then told my neighbor that I too had heard noises many times.  She said that she had got scared when she heard her son talking baby talk and found that her 1 year old son had got out of his cot and through the stair gate and gone down stairs one night.  When she turned the light, on he looked as though he was holding someones hand, but as he turned to look at her ,his hand dropped to his side. She told me that she was calling a medium in to see what was going on.
She knocked on my door a few weeks later to tell me what the medium had said. The medium had told her that there were children in the house. One child belonged to her and the other one belonged to me. He asked the children their names –  the boy said nothing, but the girl said she belonged to me. She said her name was Rebbecca and that she was 7 years old. I went cold at this news. I ran upstairs to get my old diary and went back to the day that I had lost my baby. We worked it out and indeed that child would have been 7 and there next to it I had named her Rebecca. You see I always knew it would be a girl. Not even my husband knew that I had written this information down in my diary and when he found out, he went as white as a sheet.
The medium told my neighbor that we could ask them to leave, but as they belong with us that was our job. I just asked them to be quiet and they were.
When my son was born, the baby monitor picked up children chattering although I couldn't make out what they were saying, but it sounded as if they were playing. I heard this on a couple of occasions. Then I heard my bathroom door slam shut one day. I never heard them again after that until one day a few years back when she would have been 18 years old. I had the vacuum cleaner on and was thinking of her, which I often do, and in my mind I said "I love you Becky" and no word of a lie,  I heard "I love you too" as if she was directly behind me.
She hasn't gone.  She is always here.  I just hear her from time-to-time.
Submitted by Sue.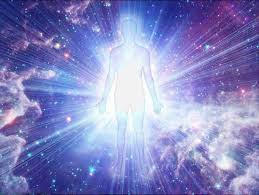 © 2023, G. Michael Vasey & My Haunted Life Too.com (Unless indicated otherwise by author's own copyright above). All rights reserved.