07 September 2015 | September 2015
I was Topeka Kansas born, but grew up in the Chicago suburbs. I went through the carpenters union apprentice program after high school. Returning to the Chicago area and after being a carpenter for a few years, I met what now would be called a cougar. This beautiful woman was from Ireland and though never a love relation, she owned a lot of property and had me renovate 6 or 8 places. She owned a bar and had apparently divorced 8 wealthy men. I only knew this as the patrons in her bar knew of at least 4, although when cleaning out a shed behind her house as requested, I threw out wedding pix from 8 obviously wealthy guys she had married!
Anyway she had me redo and make apartments out of a farm house in Downers Grove. It was by then surrounded by suburbs, but was the original farm house in that area, before all the development. Joanie would come by once a week to pay me and the subs, but would only park in the driveway and refused to come in to view the work progress. I would complain, but she wrote checks so it went. One day she came by to pay and I was like "come in and look" but she said "I can't| and she couldn't tell me why. Finally, after asking her many times she broke down and told me the place was haunted and she didn't want any one to think she was crazy! I told her of my own recent ghost experiences in Minneapolis and then she opened up.
After her first divorce (I'm guessing about when I was born!), she got this house from her lawyer husband and brought her mother over from Ireland. She told me her mother would see a young girl follow her around the house, up and down the stairs. Well anyway, after a while she told me she would be violently woken up in the middle of the night with a girls face and smoke inches from her face! This scared the shit out of her and she had a paranormal investigation done. They found out that the farm had burned down in the early 1800s and the farmer's young daughter had perished in the fire. They went on to say that in spite of the Catholic priests her mother and she had brought in to try to get rid of the spirit, that this girls ghost continued trying to take over her body!
Joanie never went back in that place and I know she told me the truth. This was many years ago if she's still alive she would be at least 80.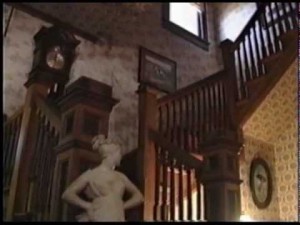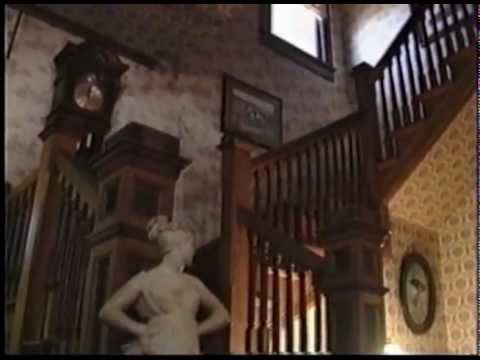 Submitted by Mark.
© 2023, G. Michael Vasey & My Haunted Life Too.com (Unless indicated otherwise by author's own copyright above). All rights reserved.