11 September 2015 | September 2015
I recently wrote of this house in Minneapolis that I lived in with friends in the 1970s. But there are at least two more scary stories about that house that I would like to share.
My girl friend was going to night school and I was drinking beer and watching TV one night when Patty, a room mate, knocked on my door and wanted to know if my girlfriend was around. I told her that she would not be home until midnight and she complained about the spookiness of the the house and wanted me to sit in her room with her and watch TV there while she did her study work as her boyfriend was out of town. So I'm sitting there watching tv and drinking a beer while she studied and we heard some one enter the front door. This was about 9pm and she asked "Is that Kathy?"
I was sure that she wasn't due home for hours and Patty told me that her boyfriend was out of town for a week so we both got up and looked down the stairs where we saw the shadowy figure of a man walk from the vestibule into the kitchen. We looked at each other and although scared, decided to investigate.
The house had more than one ghost; the worst being a crying baby, but this was a first. We went down to the kitchen together and the door to the basement was open, and we never left that open! This old Victorian house had a basement you would not want to go down in daylight let alone at night! Patty was a farm girl and said "You've got a shotgun don't you?"
"Of course," I said and we went back up and armed ourselves.
She walked in front of me with a 20 gauge pump and mI was behind her with a pistol. We went down the stairs and saw that someone or something had turned the light on (just a bulb handing from a socket you had to go down and pull a string). As we reached the last step, Patty with shot gun in hand asked if I wanted to keep going? I said "no way" and we walked backwards up the stairs, closed the door and none of us ever went down there again that I can recall!
Submitted by Mark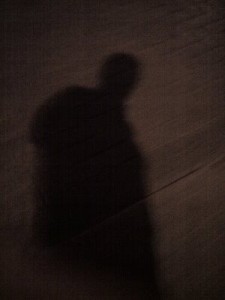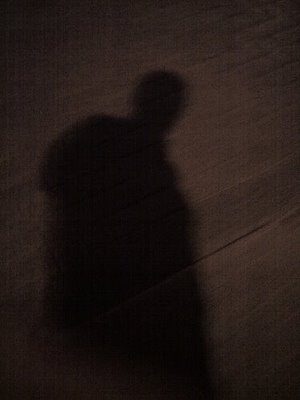 © 2023, G. Michael Vasey & My Haunted Life Too.com (Unless indicated otherwise by author's own copyright above). All rights reserved.