24 September 2015 | September 2015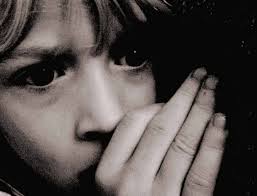 Some years ago my family, and I, moved to a house in Pittsburgh, PA. The previous owner had died suddenly and his family wanted to sell everything—house, contents—everything. We moved into a house that was decorated in a very 1950's style. My room had an arm chair, an old bed, an old stereo and a pile of dusty old books. A few days later, bored, I went to my room and started to read one of the old books. It was about the paranormal.
I soon discovered that all of the books were about the paranormal and inside one of them there was a newspaper cutting from the turn of the century. I discovered that the house we had bought had once belonged to a priest who had, by all accounts, gone mad due to spending too much time on his own. I thought nothing of it. My father had told me that the President of a local bank had just owned the house so this man must have owned it many, many years ago.
Another week went by and I didn't think about it. But one Sunday night I was trying to sleep and all I could think about was an old man scared and hiding in my room. A strange, scary creature with disconnected arms and legs was tormenting him. I was pretty creeped out so I turned my light on and decided to do some reading—of course the only books in the room were the paranormal ones leftover from the houses previous owner. I opened one of the books and saw a drawing. It was one of the creature I saw.  Apparently it was a demon of some kind and was well known.
I was a young kid, I knew nothing about the paranormal and I hadn't seen that image before. Yet it still makes me wonder if I saw the past. Did that Priest come into contact with that demon I saw in my subconscious state?

Anon

© 2023, G. Michael Vasey & My Haunted Life Too.com (Unless indicated otherwise by author's own copyright above). All rights reserved.