08 October 2015 | September 2015
My Grandma passed in 1967. It was a shock to all that knew her, for she was only 57 years old. My Grandma was a firebrand and left behind her loving husband, three daughters and three sons. Naturally, the loss of your mother at such a young age was hard for her children. They all missed her spark and often spoke about her.
A year, or so, had passed and the family was beginning to recover after the wake of such and unexpected death. Grandma's oldest daughter Steph, who looked just like Grandma, had me and my brother to take care of, which kept her busy. Mom went out with her friends one night and had hired a local sitter to watch me and my brother. As the night went on the kids went to bed and the sitter had asked her boyfriend to come over. The next thing I knew there was a scream downstairs as someone walked in on the couple, who I presume were up to the usual "teenage" activities.  The sitter started to apologise to the person she thought was our mother. An argument took place, which I thought was strange as my mother was not confrontational. I remember the intruder saying "get your clothes on and go home, you whore." The sitter left in disarray, wasn't paid and I went back to sleep. I thought mom had come home early.
The next morning I came downstairs with my brother to find my mother on the phone. She was talking to the sitter and asked "why did you leave my kids all alone last night?" The sitter apparently said that she had been sent home. I'm not sure if she repeated why she was sent home. My mother looked amazed and said "I certainly did not." My mother later told me that the sitter had said that "someone came in and told me to leave, and it certainly looked like you." I later told my mother that I had actually heard what was going on, and asked what had upset her. She told me that she hadn't come home early that night. She had been out with her boyfriend, at a club dancing. So… I presume Grandma came in and confronted the horny babysitter. Go figure?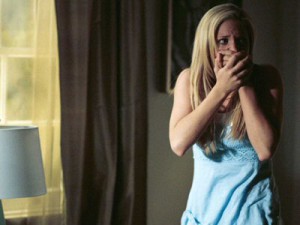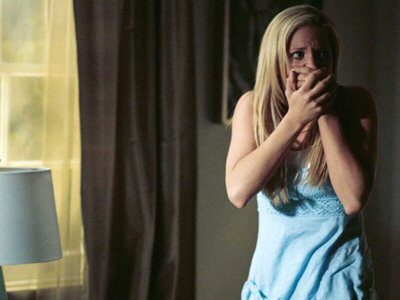 © 2023, G. Michael Vasey & My Haunted Life Too.com (Unless indicated otherwise by author's own copyright above). All rights reserved.