09 October 2015 | Bizarre, Ghosts in the news
There is a very interesting little article in the Southside Times called Haunts & Jaunts: Paranormal occurrences about how not all paranormal incidents involve ghosts. The article discusses conversations people had had with relatives or even themselves (!) thinking that the person really was there only to find out that they were completely alone. How do you explain that I wonder?
One example quoted in the article – One woman had a loud conversation with her brother, with them yelling throughout their house. Her brother's voice eventually trailed off into an unintelligible mumble. It turned out she was the only one at home! Her parents have since experienced hearing each other's voices, and that of the brother.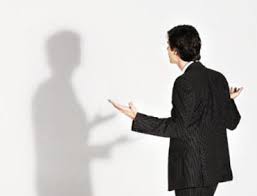 © 2023, G. Michael Vasey & My Haunted Life Too.com (Unless indicated otherwise by author's own copyright above). All rights reserved.