21 October 2015 | October 2015, Your Stories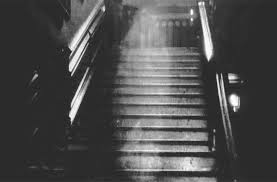 As a child my mother was concerned about me as I would talk to people in my sleep. I later began sleepwalking all the time. Although she was concerned about the talking in my sleep, and my sleepwalking she always played along and acted as though she wanted to meet my invisible friend.
During the middle of the night I woke up to see, what looked like an old woman, sitting at the end of my bed. It was a dark, shadow figure but I could tell from the permed hair that it was female. I literally hid under my duvet and I never told anyone else about it.
After that my sleepwalking and talking ended and I forgot about the whole thing. A few years later, after my mother died, I was going through her stuff and found a picture of her mother. I instantly knew that was the lady who was sitting at the end of my bed. The permed hair gave it away.
A few years after that a friend dragged me to a spiritualist meeting and that same grandmother came through. She apologised for scaring me as a child—and admitted that she often comes to visit me. She also told me that my Uncle James spent a lot of time around me. I was freaked out on one hand—but isn't it comforting to know that we aren't always alone?

Anon
© 2023, G. Michael Vasey & My Haunted Life Too.com (Unless indicated otherwise by author's own copyright above). All rights reserved.