21 December 2015 | December 2015
In the 90's in London, England, my daughter rented a house from a landlord. It was a two bedroom as she has three children. Everything seemed fine at first, but her two youngest boys kept telling her that there was something nasty in the house. She didn't believe them, and thought they were making it up.
The house happened to be near a cemetery. One evening, after she had taken the children to bed, she told me that she came out of the bedroom and a great big black figure was standing just outside the door.
It had no visible face. She said that it must have been an entity. She was terrified, and it just gradually disappeared.
Another time, she took a photo on her camera phone when she visited me. She said, "Look at that, mum!" In the picture, the youngest child was on the sofa, but down near his feet was a small, hooded figure, and my grandson's eyes had been blacked out with black tape.
My husband and I suggested that my daughter leave. She eventually agreed.
Anyway, she moved into another house in London, and this time things were happening, but they seemed to be more friendly. I was there once when the children told her, "Mum, there's a man in our bedroom playing ball with us."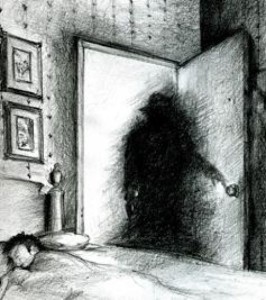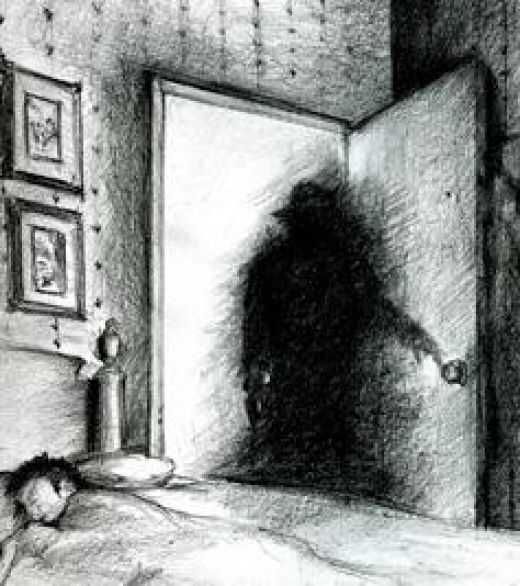 © 2023, G. Michael Vasey & My Haunted Life Too.com (Unless indicated otherwise by author's own copyright above). All rights reserved.