14 January 2016 | January 2016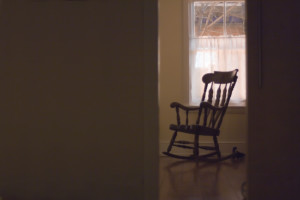 One day when my mother was quite young, perhaps in her early teens, she fell asleep during the afternoon, watching TV in the living room. When she awoke, she noticed her Aunt rising from the rocking chair in the living room to walk down the hallway to the kitchen. My Mum just assumed that her Aunt had come over while she was asleep and so she jumped out of bed yelling her name running down the hallway to catch up with her. As my Mum approached the kitchen however, he aunt wasn't there – just the radio playing and her mother standing washing dishes. She asked,
"Mom! Where did Auntie go? I just saw her come down here!"
Her Mother replied, "Honey, you must have been having a dream! Auntie lives 5 hours away! She's at home where your Uncle who is taking care of her."
The phone rang not five minutes later and it was her Uncle calling to let them know that the Auntie had died peacefully in her sleep that very afternoon.
Submitted by Anon.
© 2023, G. Michael Vasey & My Haunted Life Too.com (Unless indicated otherwise by author's own copyright above). All rights reserved.