26 January 2016 | January 2016
Back during my childhood, I loved staying at my grandparents' house in Tennessee. I remember their comfy beds, the rocking chair on the porch and I remember what I would call "the little persons."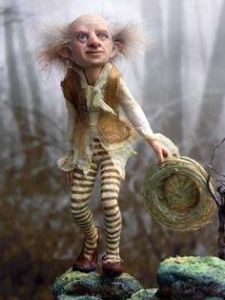 I first saw them when I was five, or six. The porch backed onto the living room, and from the chair I could see into the kitchen. Hundreds of little people carpeted the floor.
They weren't fairy-like, but were just little tiny people. None of them were taller than my fingers. They weren't paranormal in anyway. I knew they weren't good, but they weren't scary. They would surround the rocking chair and sing at me. Even when I got out of the chair and moved about they still stood around singing.
I saw them for years—and not always at my grandparents house. Sometimes I saw them at home. People might think I'm crazy—but I swear I saw the "little persons."
Submitted by Anon.
© 2023, G. Michael Vasey & My Haunted Life Too.com (Unless indicated otherwise by author's own copyright above). All rights reserved.