22 March 2016 | March 2016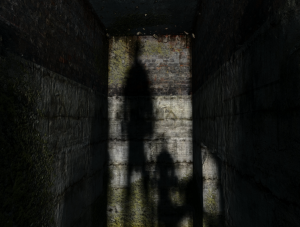 We we're staying at a small hotel in the Lake District of England. My husband and I were asleep in the room but something woke me up. I watched the shadow of a tall figure walk into the bathroom and then listened to someone pee in the toilet. I thought it was my husband at first but then when no one came out of the bathroom, I felt across the bed and found my husband still lying there asleep.
Weird huh? A peeing ghost in the bathroom?
Submitted by Anon.
© 2023, G. Michael Vasey & My Haunted Life Too.com (Unless indicated otherwise by author's own copyright above). All rights reserved.