09 June 2016 | G. Michael Vasey's Nightmare Corner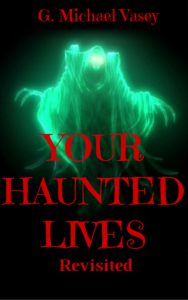 Your Haunted Lives – Revisited is now also out in audiobook format read by Darren Marlar of Weird Darkness fame.
Grab yourself a listen of the audio sample and then maybe go buy the book?
© 2023, G. Michael Vasey & My Haunted Life Too.com (Unless indicated otherwise by author's own copyright above). All rights reserved.