10 June 2016 | G. Michael Vasey's Nightmare Corner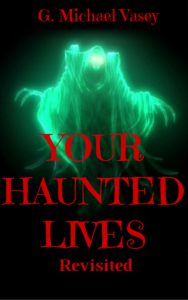 The new audiobook version of Your Haunted Lives Revisited is out now narrated by Darren Marlar….
I'd like to give away a few for FREE.
Just send us an email to garymvasey at gmail dot com and the book will be on its way (limited to the first 5)
© 2023, G. Michael Vasey & My Haunted Life Too.com (Unless indicated otherwise by author's own copyright above). All rights reserved.