22 February 2017 | Haunted houses, Poltergeist, Your Stories, Your True Encounters
Nedamov u Dubé is a small village in the Czech republic known mostly as a place school kids go to camp in the summer. However, over the last few years, it has become famous for an occurrence of a poltergeist with a difference – this poltergeist is an arsonist.
It all seems to have started when a house burned down a couple of years ago in the village. The firefighters could establish no cause for the mysterious fire that gutted the building. Things got stranger however when rebuilding began. Over the course of 6 days, the fire fighters were called out to no fewer than 45 fires at the property. According to the construction workers and the local fire fighters, things would simply spontaneously combust including articles of clothing, wooden fencing in the garden, and even non-combustible items like fiberglass being used in the rebuilding. The fires were described as 'cold' fires lacking heat but destructive none the less. Things got worse however…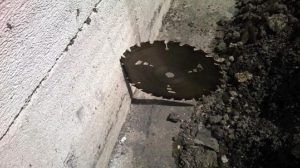 The builders also reported other activity such as tools and hammers being thrown at them by unseen forces. Initially, the activity was taken as fun but things got very dangerous when a saw blade was thrown so hard at one worker that it stuck in the wall next to him. The workers also reported that many objects seemed to be thrown around corners, actually curving in the air and coming 90 degrees around before hitting a wall.
These strange events were put down to poltergeist activity by local paranormal experts and were extensively covered in the media for a time….

© 2023, G. Michael Vasey & My Haunted Life Too.com (Unless indicated otherwise by author's own copyright above). All rights reserved.