18 April 2017 | Black Eyed Kids, Evidence?, G. Michael Vasey's Nightmare Corner, Ghosts in the news, Your True Encounters
Listen to my recent interview on The Paranormal Podcast with @THEJimHarold where I talk about Black Eyed Kids…..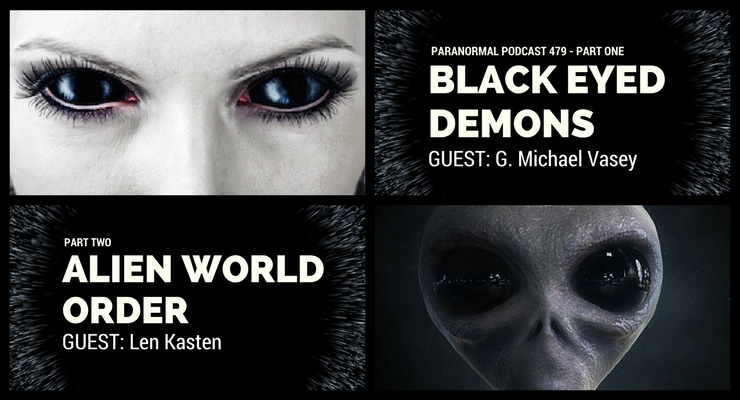 A terrifying Paranormal Podcast this week. G. Michael Vasey talks to us about the chilling phenomena of black eyed demons. In part two, Len Kasten joins us to talk about what he says is the plan of aliens to enslave humanity.
You can find both books we discuss at Amazon.com:
The Black-Eyed Demons Are Coming: True Accounts To Keep You Awake Tonight
Alien World Order: The Reptilian Plan to Divide and Conquer the Human Race
Thanks G. Michael and Len!
-GAIA-
The Paranormal Podcast is brought to you by Gaia, THE streaming TV service dedicated to exploring the cutting edge of metaphysics, ancient wisdom and the unexplained.
Get your first month for only 99 cents at gaia.com/jim
Thanks Gaia!

© 2023, G. Michael Vasey & My Haunted Life Too.com (Unless indicated otherwise by author's own copyright above). All rights reserved.