23 October 2017 | Your Stories
This October we are going to bring you some of the most interesting #true paranormal cases we can find. You can discover more true, terrifying accounts of the paranormal right here.
Last year the NME ran a feature about the ten most terrifying places in the United Kingdom. Some of the names on this list will be very familiar to readers—but some will surprise you. As Halloween draws closer we thought it might be interesting to share their list with you. If you are looking for somewhere ghostly to spend Halloween—why don't you try a few of the places on this list. If you'd like to see the original article you can find it here.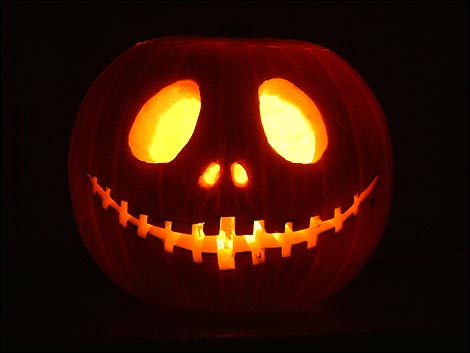 Pluckley, Kent
With some locals claiming it's home to between 12 and 16 ghosts, Pluckley was once listed in the Guinness Book of Records as "the most haunted village in Britain."
Berry Pomeroy Castle, Devon
This 15th century castle is said to be inhabited by a pair of female ghosts: the White Lady, who roams the corridors mourning the loss of her child, and the Blue Lady, who haunts the dungeons.
Pendle Hill, Lancashire
The ghosts of the so­called Pendle Witches, who were hanged by King James I in 1612, are said to haunt the village of Newchurch. TV's Mount Haunted visited the area in 2004 for one of its scariest episodes.
Ham House, Surrey
This 17th century mansion is apparently home to several ghosts including former owner the Duchess of Lauderdale. She's been spotted roaming the halls in either a white nightdress or black mourning clothes.
Cannock Chase, Staffordshire
Over the years, visitors to this area of outstanding natural beauty claim to have spotted a distinctive ghost known as "The Black-Eyed Child". The most recent sighting occurred last October.
Tower of London
Given its bloody history, it's no surprise that there are countless stories of paranormal activity at the Tower. Rumour has it one guard was scared so intensely by a strange phantom bear that he dropped dead on the spot.
Edinburgh Vaults
Infamous 19th century serial killers Burke and Hare would scour these subterranean chambers for potential victims. Over the years hundreds of visitors claim to have experienced odd goings-­on, with many glimpsing an apparition known as 'The Watcher' or 'Mr Boots'.
Llancaiach Fawr, Caerphilly
According to local folklore, the most commonly spotted ghost at this Tudor manor house is a former housekeeper who died in tragic circumstances. Visitors often say they can sense inexplicable smells in the air such as lavender, violets and roast beef.
Golden Fleece Inn, York
Some 15 ghosts have been spotted at this historic York pub, including the wife of a former city mayor and a pistol-­toting redcoat known as 'One Eyed Jack'.
Brimsdown, Enfield
Peggy Hodgson claimed she and her children were plagued by frequent poltergeist activity at their Enfield council house between 1977 and 1979. This famous case now provides the setting for The Conjuring 2.
Have you tried these great #paranormal books from G. Michael Vasey? If you're looking for true tales of the paranormal this #Halloween… just click here.
© 2023, G. Michael Vasey & My Haunted Life Too.com (Unless indicated otherwise by author's own copyright above). All rights reserved.