25 January 2018 | Your Stories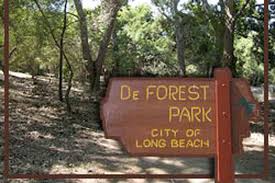 Fifteen acres of land purchased by the city of Long Beach, California in 1976 is what comprises a place known as DeForest Park. Here you can hike a nature trail, let the kiddos play on playground equipment, or engage in any one of a number of interesting sports for which they have the requisite courts: basketball, volleyball, tennis, the list goes on and on.
And if you go towards the end of the day – and especially if you happen to go alone – you might just get the fright of your life. Discover why by clicking here.
Have you tried these great #paranormal books from G. Michael Vasey? If you're looking for true tales of the paranormal to keep you chilled throughout this harsh winter… just click here.
© 2023, G. Michael Vasey & My Haunted Life Too.com (Unless indicated otherwise by author's own copyright above). All rights reserved.