27 March 2018 | Your Stories
The supposed apparition was captured in the city of Asheville in North Carolina, the US.
On first impressions, the image appears innocuous enough – featuring a large house and a range of trees in the background.
But after zooming in, the figure of a young boy becomes visible on a bridge near the front garden.
He appears to stare into the camera while playing with a small toy car.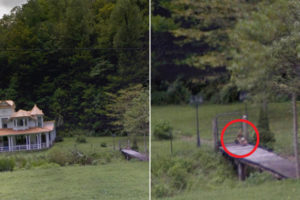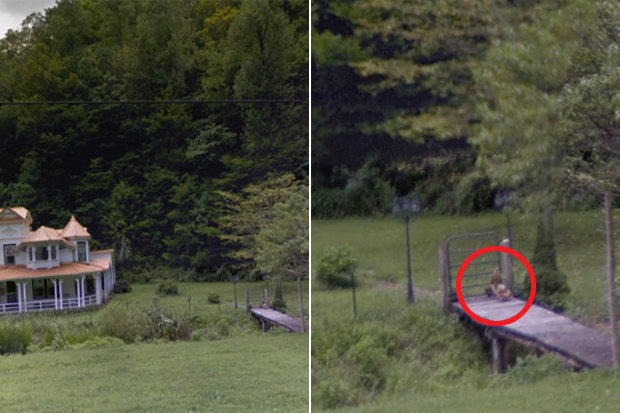 Twitter user Anna Nicole's Revenge shared the snap with the caption: "I was looking at this house that's for sale on Google Maps and I'm convinced there is a ghost of a little kid sitting on the bridge! Thoughts?"
A raft of bizarre sightings have been reported on Google Maps in recent weeks – from demons to UFOs. What else will people find that could prove life after death?
Have you tried these great #paranormal books from G. Michael Vasey? If you're looking for true tales of the paranormal to keep you chilled throughout this harsh winter… just click here.
© 2023, G. Michael Vasey & My Haunted Life Too.com (Unless indicated otherwise by author's own copyright above). All rights reserved.