27 July 2018 | Your Stories, Your True Encounters
Sometimes, coincidences happen that are both strange and unexplainable. A few weeks ago, I went to visit friends in the UK to spend a weekend visiting magical places (including the Hellfire Caves). The weekend somehow took on an atmosphere of being all about yours truly – I was being beaten black and blue by the powers that be and told to wake up and get my shit together….. but that is another story! However, just imagine a weekend full of magic, coincidences, reflection and so on – if you can. Now, imagine on the last day of this weekend, the three friends decide to stop randomly at a roadside restaurant for dinner… again, totally unplanned as we had originally decided to eat at home. You walk into the place and take a table outside in the sunshine, open the menu…..
And there it is.
Gary Pizza
Gary and fries
etc.
Or, how about Portabello Mushroom Cottage Pie – with Gary?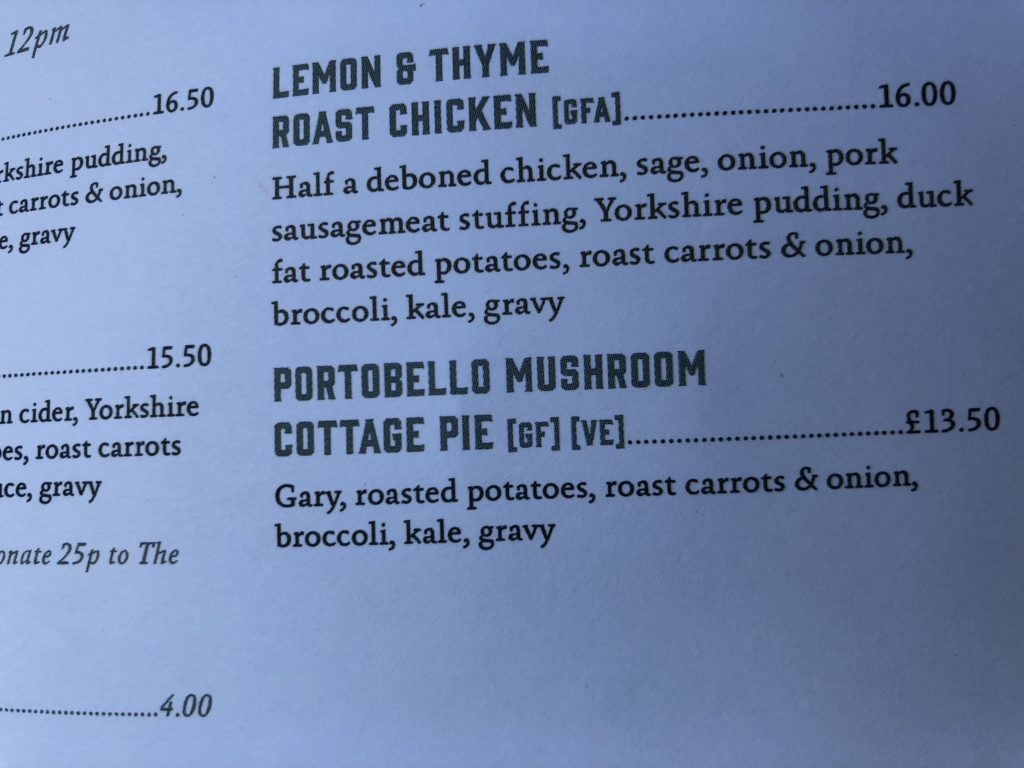 It seems, I was on the menu!
Submitted by Gary Michael Vasey
© 2023, G. Michael Vasey & My Haunted Life Too.com (Unless indicated otherwise by author's own copyright above). All rights reserved.