11 May 2021 | Haunted locations, Your Stories, Your True Encounters
Tripadvisor is a goldmine of ghost stories in the form of reviews…. like this one about The Brick Hotel in Newtown, PA by Richard H. in 2015. The hotel is described as "a 15 Charming room Inn that was originally built in 1763. It has maintained its ambiance that sets one back in time to the Victorian era.  Located in the heart of historic Newtown in beautiful Bucks County." on its website.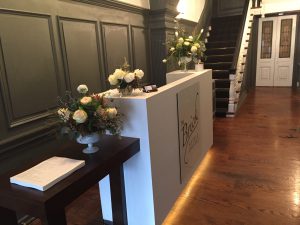 I had 5 encounters with ghosts there, and I didn't believe in them until now. In 201, a woman was spotted. In 202, I was awakened by my doorknob jiggling and turning and the door making a sound as if being pushed against. Then I heard some sobbing. it happened a second time at 4 am, without the sobbing.
They don't keep the doors closed there, so no air-pressure change was possible between the room and hallway.
My room key was under the bed. I always keep keys in my pants pocket in case I have to run for work. One sandal was also missing. I always take off my sandals and drop my shorts on top of the sandals so I know where everything is. The other sandal was finally found on the other side of the room.
This morning in 205, the shower turned suddenly cold. I turned around to see that the knob had moved 110 degrees and was a bit upset, enough not to spend the rest of my stay there.
But it's filled with history and had it not been for the strange activity there, I would have loved it. It's old and needs work as all old places do: but I have a penchant for history and wanted to remain. It's a beautiful place and built in 1705. I'm actually a descendant of Nathanael Greene who stayed there.
But the ghost is definitely a prankster, and such things usually only get worse with time.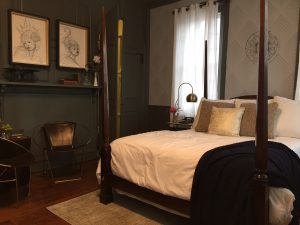 More reviews like this in Motel Hell – Strange Reviews of Haunted Hotels.

© 2023, G. Michael Vasey & My Haunted Life Too.com (Unless indicated otherwise by author's own copyright above). All rights reserved.