30 July 2015 | July 2015
This happened to me when I was young—around 5 years of age. I still have no explanation as to what really happened.
One afternoon I lay on my parent's bed and fell into an unusually deep sleep. All I can remember is a partial dream where I was playing with one of my favorite toys. The strange thing was that there was another child in the dream with me. He wanted to play with my toy and grabbed it. I wouldn't let it go and kept holding on for dear life.
I woke up in a daze and thought nothing of it.
Years later I married a man and we had a child. He had a shoebox full of photos and one day we were going through them together. I noticed something very strange. As a young boy he looked just like the kid in my dream—I told him the story and we both thought it was strange—but we didn't think on it anymore.
A few years later our marriage started to breakup and we were going through a really nasty divorce. After one court case I had my daughter in my arms and he came over and tried to take her away. He was grabbing at her and I was holding her close.
I realized sometime after that it was just like my dream. I had seen the future when I was 5 years old.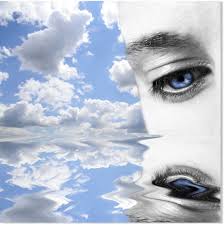 © 2023, G. Michael Vasey & My Haunted Life Too.com (Unless indicated otherwise by author's own copyright above). All rights reserved.