12 October 2015 | September 2015
One late evening I was lying in bed half-asleep and half-awake waiting to go into a deep sleep. I'd been out with some friends drinking and had gotten home and gone straight to bed. It was unusual for me to be half-asleep and half-awake as normally a few drinks assure me of a full nights sleep. I was drifting off when I felt my wife get into bed next door to me. I heard her switch the light off and turn over. She was obviously interested in me that night so we made love and then I turned over and went straight to sleep.
The following morning I woke up hungover and she wasn't there and I remembered that she had been at a conference all weekend.
So who the hell did I have sex with?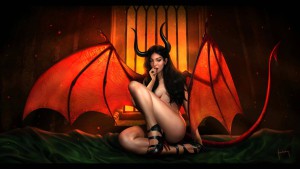 © 2023, G. Michael Vasey & My Haunted Life Too.com (Unless indicated otherwise by author's own copyright above). All rights reserved.