09 November 2018 | G. Michael Vasey's Nightmare Corner
There are lists and lists of haunted hotels if you look online. Some of them have serIously haunted reputations! But, this book isn't necessarily about them! This book used the archives of actual reviews from places like Trip Advisor and Yelp to dig the real creepy truth about hotels around the world. Some of these reviews are … well, really terrifying and others are actually quite funny too. Shadows, noises, things moving around, TVs with lives of their own, lights that switch on and off for no reason…. and ghosts who use the bathroom in the early hours. It's all in this book.
Join master of the paranormal – G. Michael Vasey – as he navigates through the world of creepy Motel and Hotel rooms around the world.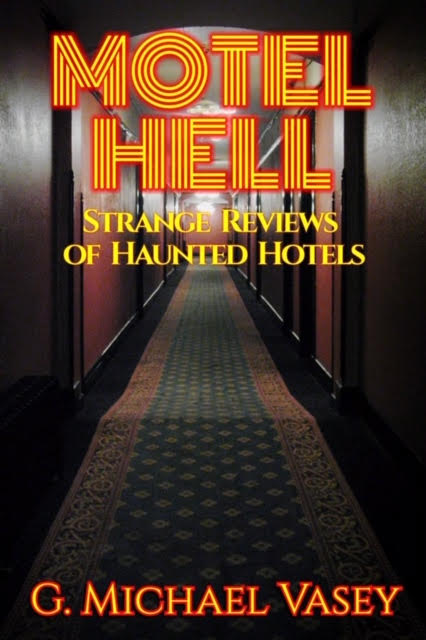 To hijack the old Motel Six tag line – Motel Hell – We'll play with the lights for you!
Available to pre-order now…. here
© 2023, G. Michael Vasey & My Haunted Life Too.com (Unless indicated otherwise by author's own copyright above). All rights reserved.